DEFENSE PRODUCTS AND COMPONENTS
Military and Commercial Energetic
Materials Manufacturing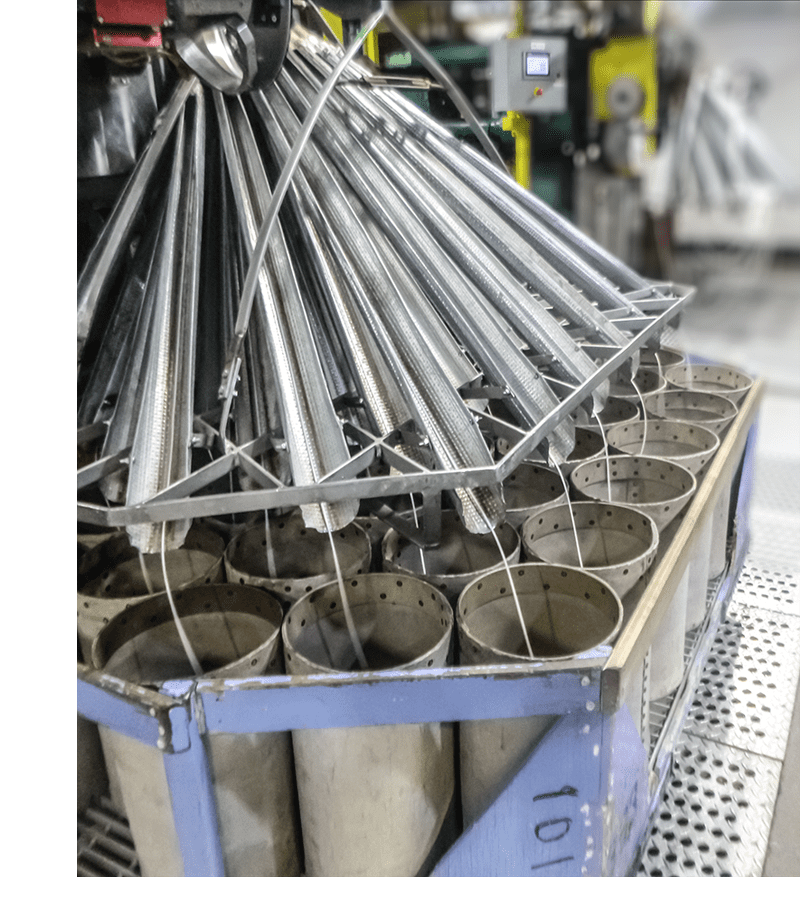 General Dynamics Ordnance and Tactical Systems – Canada (GD-OTS Canada) Valleyfield specializes in the development and manufacture of sophisticated and advanced energetic materials for both the military and commercial markets.
GD-OTS Canada Valleyfield's tailored applications for all weapons caliber ranging from infantry weapon to heavy artillery are aimed at improving product attributes, properties and advantages, depending on customer requirements.
Being the established manufacturer of the legendary IMR powders™ for more than 30 years, GD OTS-Canada Valleyfield has gained substantial expertise in hunting and sporting applications including rifle, shotguns, pistols and muzzleloaders.
Extensive capabilities developed over several decades of operation have enabled the expansion of our product offering to a very wide range of applications such as rocket motors, igniters, high explosives fills and gas generants for civilian and military customers.
GD OTS-Canada Valleyfield 's production facility manufactures a complete line of single, double and triple base propellants for military and sporting applications, as well as a wide range of specialty products including high explosives fills, rocket propulsion ignition systems and gas generants.
Products and Improvements
Maximized performance uniformity to provide unequalled repeatability and consistency
"Green" or non-toxic and environmentally friendly formulations
Low erosivity products and reduced barrel wear that can extend weapon life expectancy
Tailored products for Insensitive Munitions requirements
Reduced temperature sensitivity to achieve consistent results under any condition
Clean burning and low combustion residues for low weapon maintenance
High thermal stability for extreme environment applications
Low copper fouling, low flash, low negative delta pressures for optimal weapons performance

We offer a complete line of single, double and triple based propellants for military and sporting applications.
Right-sized for Large or Small Orders
Right-sized to be able to provide high capacity needed but also accommodate very small orders, our plant is staffed with qualified, skilled and well-trained engineers and production personnel who are versatile and flexible. The facility's state-of-the-art technology allows exceptional manufacturing control and mastering to deliver extremely high lot-to-lot consistency. As a result of superior workmanship and uncompromising standards, our products are known for their reproducibility and reliable performance. A lean company structure ensures fast response to customers' demands.
Unparalleled Safety and Efficiency
Our expertise in explosives and nitrocellulose is the foundation of the advanced processes we have developed and use for the safe and efficient manufacture of our products.
GD OTS-Canada Valleyfield's plant is one of the safest manufacturing facilities in the world. Our expertise in hazard and safety related to energetic materials is unequalled anywhere. We have set the safety standards for handling, processing and manufacturing energetic materials.
Leadership and Experience
Our safety leadership is a result of extensive training of all plant employees, safe and reliable processes, many of which we have developed, and state-of-the-art production technology.
Solid change notice procedures and extensive hazard analysis process supported by state-of-the-art scientific studies on the safety and properties of explosives are the basis of our prevention system.
In addition to their college or university degrees, our technical employees are trained by leading experts in explosives, propellants, ballistics, chemical formulation, energetic materials processing, health and safety.
Our Core Competencies
Internal ballistic (propellants, primers, gas generants, propulsion charges)
Formulation (ingredients, materials, additives, chemical and physical properties)
Explosives (formulation, manufacturing)
Thermodynamics (combustion, gas conversion)
Chemicals kinetics (stability, shelf life)
Descriptive and predictive statistics (troubleshooting, modelling)
Fluid mechanics (rheology, combustion)
Environmental analysis, toxicity, hazard analysis
Electronics (measurement equipment, characterization tool)
Testing capabilities and analysis (chemical, ballistic, insensitive munitions)
Weapon systems (applications, performances, trends and evolution of customers needs)
Propulsion charge design (ignition phenomenon, constraints analysis, mechanical design, venting)
Scientific computing capabilities (specialized software, ballistic simulations, extrusion modelling, IM test simulations)
Chemical processing (extrusion, mixing, coating, drying, distillation, synthesis, bulk handling)
GD-OTS Canada Valleyfield Facility.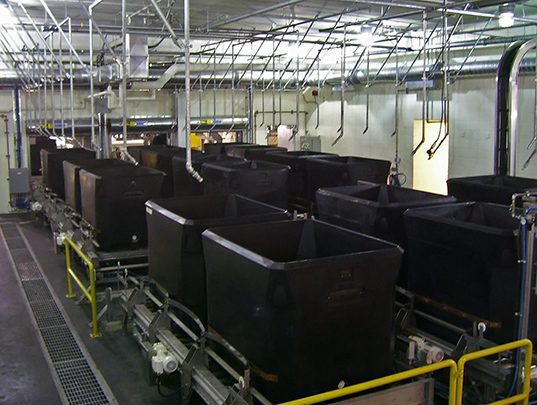 Recent Breakthroughs at GD-OTS Canada
Advanced ignition systems
Affordable extruded propellant for small arms
Black powder substitutes (patented technology)
Coextrusion technology (patent pending)
Combustible material (patent pending)
Complex grain geometries (miniaturized, multi-perforated, multi-shape)
High bulk density charges and propellants
High nitrogen chemistry
Modular charge systems
Nitroglycerin free formulations
Propellant/Charge consolidation techniques
REACH compliant formulations
Stick propellant manufacturing
Surface coatings, surface deterrents technology
Solventless and semi-solventless processing