DEFENSE PRODUCTS AND COMPONENTS
Brass Cartridge Cases
General Dynamics Ordnance and Tactical Systems – Canada (GD-OTS – Canada) can produce to NATO and other international standards almost any brass cartridge cases made of copper alloy (70% copper and 30% zinc). We offer to our customers a knowhow spanning more than sixty years in producing cartridge cases. We can perform in-house, all processes associated with cartridge case production i.e. cupping, drawing, heat treatment, machining, tapering and stress relief. Metallurgical, chemical, and meteorological laboratories are available for quality control.
The following cartridge cases represent a small sample of products successfully produced by GD-OTS Canada: .38 Special, 9 mm, 5.56 mm (.223), 7.62 mm (.308), 12.7 mm (.50 caliber), 20 mm, 3 inch/50 MK7, 57 mm L/70 conventional and 3P, 76 mm Naval, 90mm and 105 mm Direct Fire cases, 105 mm How M14, 105 mm How C12, 105 mm How Blank M15.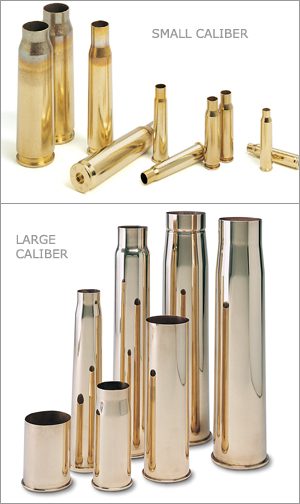 Propelling Charges
General Dynamics Ordnance and Tactical Systems – Canada has an extensive knowhow as well as quality control procedures making it a world leader in the load, assemble and pack of a large number of propelling charge systems for 105mm and 155mm artillery systems as well as direct fire platforms (90mm, 105mm ad 120mm). GD-OTS Canada has maintained an uninterrupted production of 105mm M67 propelling charges for the last 40 years. It also successfully produced 105mm M200 and 155mm M3A1, M4A2 and M119A2 propelling charges for various howitzer systems.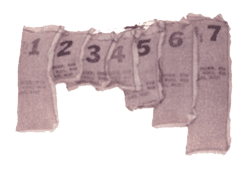 Percussion and Electric Primers

Standard primers, based on lead styphnate composition can be supplied in 5.56 mm, 9mm and 12.7mm ammunition. Newly developed non-toxic primers, free of lead, antimony and barium can also be supplied in cartridges of : 0.40 cal, 0.45 cal, 12.7 mm, 9 mm NATO, Luger and FX® Marking, 5.56 mm NATO, 7.62 mm NATO and 25 mm. GD-OTS Canada also manufactures and assembles the following primers for large caliber ammunition: C19 for 57 mm,M28A2, C15A2, C16, C20 for 105 mm, M125 for 120mm tank, M82 for 155mm.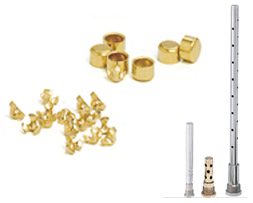 Titanium Dioxide Liners
General Dynamics Ordnance and Tactical Systems – Canada manufactures a variety of TiO2 type wear reducing liners for large calibre ammunition to meet Canadian and International client requirements. These liners reduce barrel wear by cooling propellant gases. Models currently produced are used in 105 mm Tank and 76mm naval ammunition.